Managed Pressure Drilling Choke Control Systems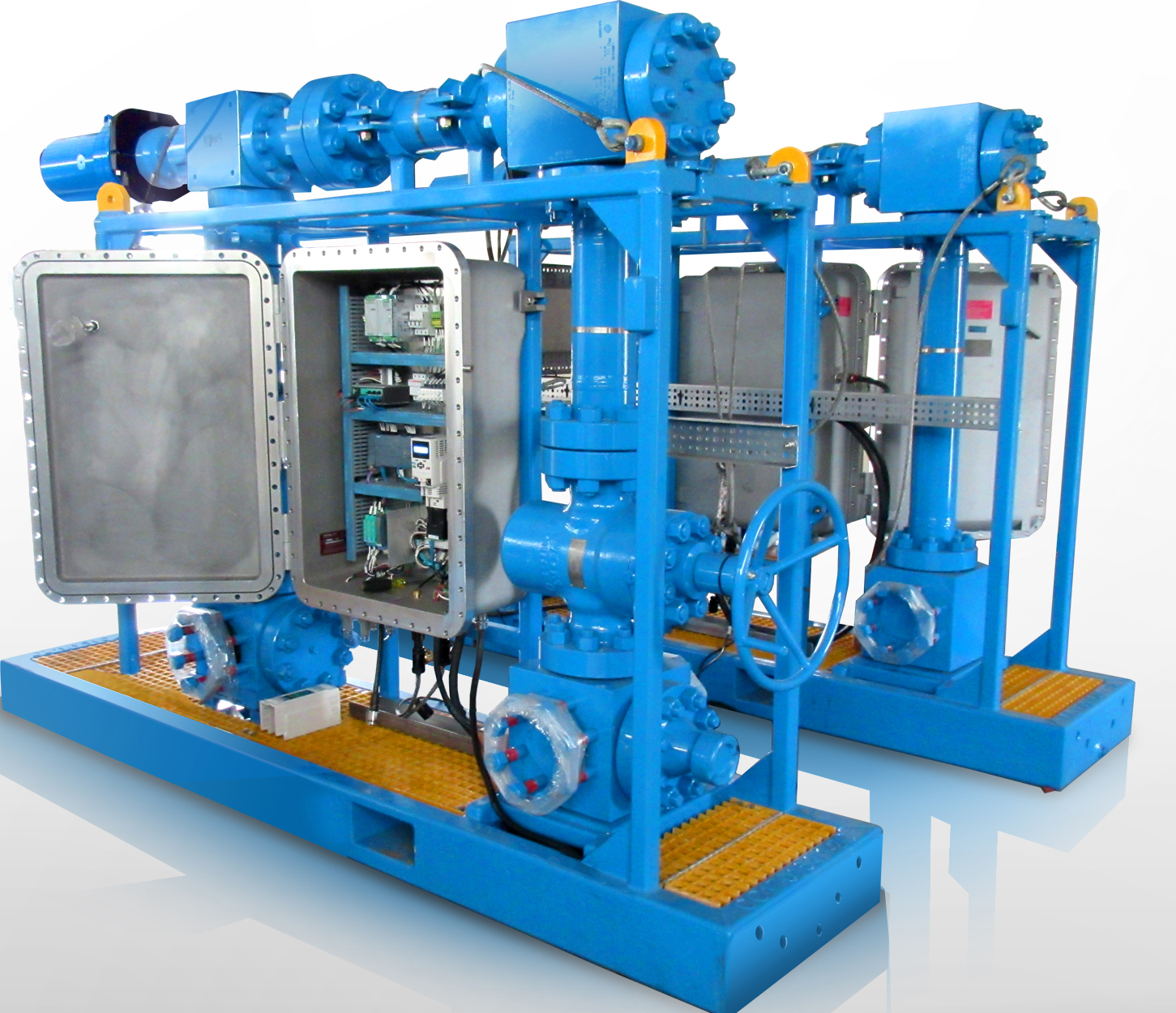 Absolute Control has developed a control system for managed pressure drilling (MPD) applications that enables customers to easily set pre-determined and customized parameters for their specific needs and requirements.
The MPD control system is an electrical choke control system designed to adjust an electric or hydraulic actuated choke to maintain specified choke inlet pressures based on user input or specified data received from well-modeling software.
The system is a modular design comprised of electrical or hydraulic chokes, VFD enclosure, Coriolis meter and a control console with HMI touch screen. The main screen displays choke position and pressure, multiple pump stroke counters with the option to add additional well information parameters. The MPD control displays the option for set point pressure, automatic or manual control and local or remote input selection. It also allows users to view and adjust trending and alarms through the settings screen as well as tuning of the control loop parameters.